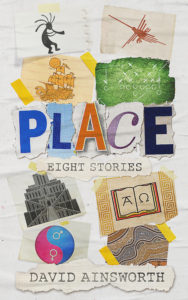 This is a collection of eight contemporary short stories that reflect the places in which they are set. Every traveler has experienced an emotional or intellectual connection to compelling places visited in their travels. These ironic, gripping stories will add to their own experiences by virtual visits to places they know or to which they have never been. Readers will discover that oftentimes the past is as important as the present in the way in which the stories are experienced.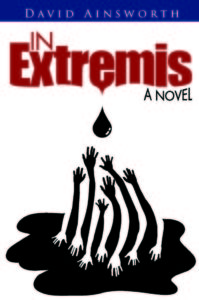 Ainsworth's second novel, In Extremis, is a story that takes place approximately twenty years in the future. It deals with a future acute oil shortage–something that, although inevitable, presently seems counter-intuitive given the current glut of fracked oil in America (but not elsewhere.)  As world population inexorably increases, demand for the fossil fuel on which the Industrial Revolution and its accompanying explosive population spike are based will exceed demand. When that happens, there will be the inevitable political and economic shocks that amplify the effects of oil scarcity. Are you ready for "peak oil?"
    Vincent, a Marine attaché at the Beijing Embassy, and Grace, his journalist ex-wife, are reunited as America begins to cascade into economic collapse triggered by oil scarcity. The effects of that scarcity are compounded by superpower political responses, including cyber warfare. Vincent and Grace must navigate through the growing dystopia, survive, and find a hopeful future.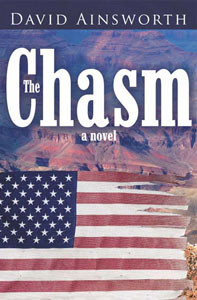 Ainsworth's debut novel is The Chasm, a story told ensemble-style of the impact of globalization on the aspirations of five people: Billy, a whiz-bang programmer in the Silicon Valley; Alex, a lawyer for a prominent lobbying firm in Washington, DC; Maryam, the lawyer's Iranian-American fiance on the staff of an Ohio Congresswoman; Jamal, a black veteran of the first Gulf War trying to make it in the civilian economy; and Ichiro, a Japanese reformer in the Finance Ministry of Japan on a quest to rid the Japanese banking system of yakusa influences, are all kinetically related as the ambitions of each play out against contracting economic opportunity in America.

"There is a lot of disturbing fact in this work of fiction."  …AFL-CIO website "Union Shop" reviewer.